Presenting…
I was enrolled in a class in 2022 as well, and again didn't sign up for the actual fest. As it turned out, I might as well have done so, for I managed to get through my classwork in ample time to have joined in. But I couldn't have known that at sign-up time. I did again manage to provide my usual gift to the comm, of a Whatsmas card featureing Hagrid. Who better than the fellow whose birthday is St Nicholas day to usher in the holiday season?
Hagrid's Presents are Seldom Tidily Wrapped
It is that time of year again, and Hagrid again makes an attempt to wrap presents. Usually he gives up after one or two and just hands things to his giftees in a sack. If he spent more time with Muggles, they'd at least be pretty gift sacks. But, no, Hagrid has not discovered gift sacks.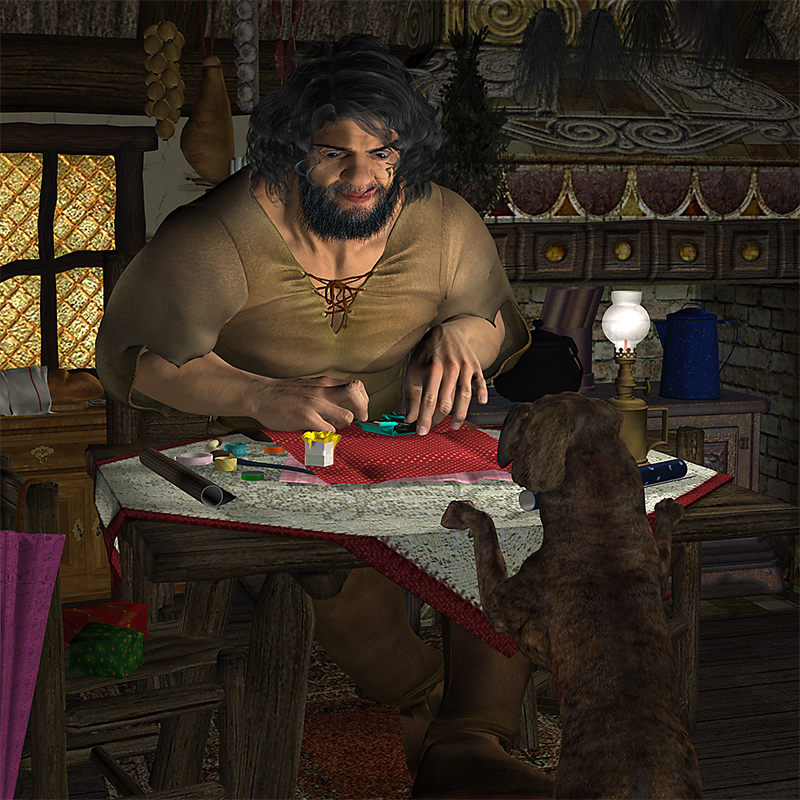 Actually, I ended up participating in the main fest, after all. One of the othert participants had to drop out, leaving someone else without a gift. I had offered to pinch-hit back at sign-up time, and the mod asked me whether I could oblige with something. We only had a couple of weeks until the deadline, so it was a bit rushed. But the prompts gabe me at least somewhere to start.
A Winter Tryptich: Year 3
Any brief investigation of what day the full moon took place in December of 1993 will easily discover that it took place on December 28. Most students would have already gone home some time before that. Although they would have returned in time for the next full moon in January 8, 1994.
Of course there was also a full moon on November 29. Which would have been a couple of weeks before everyone went home for the winter break. Take your pick. (Although I don't see any reason why we should be any more tied to a Real World calendar than Rowling was.)